School Lunch
Mornings at Tweedmouth Middle School - Every morning we serve Bacon or Sausage rolls, Cream Cheese Bagels, Buttered Muffins , Toast, Hot Chocolate and a selection of Mixed Fruit Bags and Cereal Bars
To download our packed lunch guidance please click here
Introduction to the school lunch section from Mrs Reed
Welcome,
I am Julia Reed the catering Manager at Tweedmouth Middle School, I have a Diploma in Catering and Hotel Management and 32 years' experience within the catering industry.
I have a very capable team within the Kitchen who collectively have 57 years of experience …. So your child is in safe hands over lunchtime!
It is with this knowledge and experience that we welcome the opportunity to provide healthy, exciting and well balanced meals for the pupils and hopefully give back some of our passion for fresh, good food.
We work within the Government Buying Standards policy for school meals to ensure traceability of our food, that all our meat complies with UK animal welfare legislation and that the fish we use is from a sustainable source
We use the school food plan as a basic principal to all our menus, ensuring a well-balanced and nutritious diet.
I will be working with the Food for Life Partnership and the Children's food Charity Trust to gain recognised school food awards for Tweedmouth Middle School
I welcome all feedback from Pupils, Parents and teaching staff, to keep moving forward we need to know what we are doing well, and areas where we can improve (Please use the contact us form to send us your feedback)
Julia Reed
Catering Manager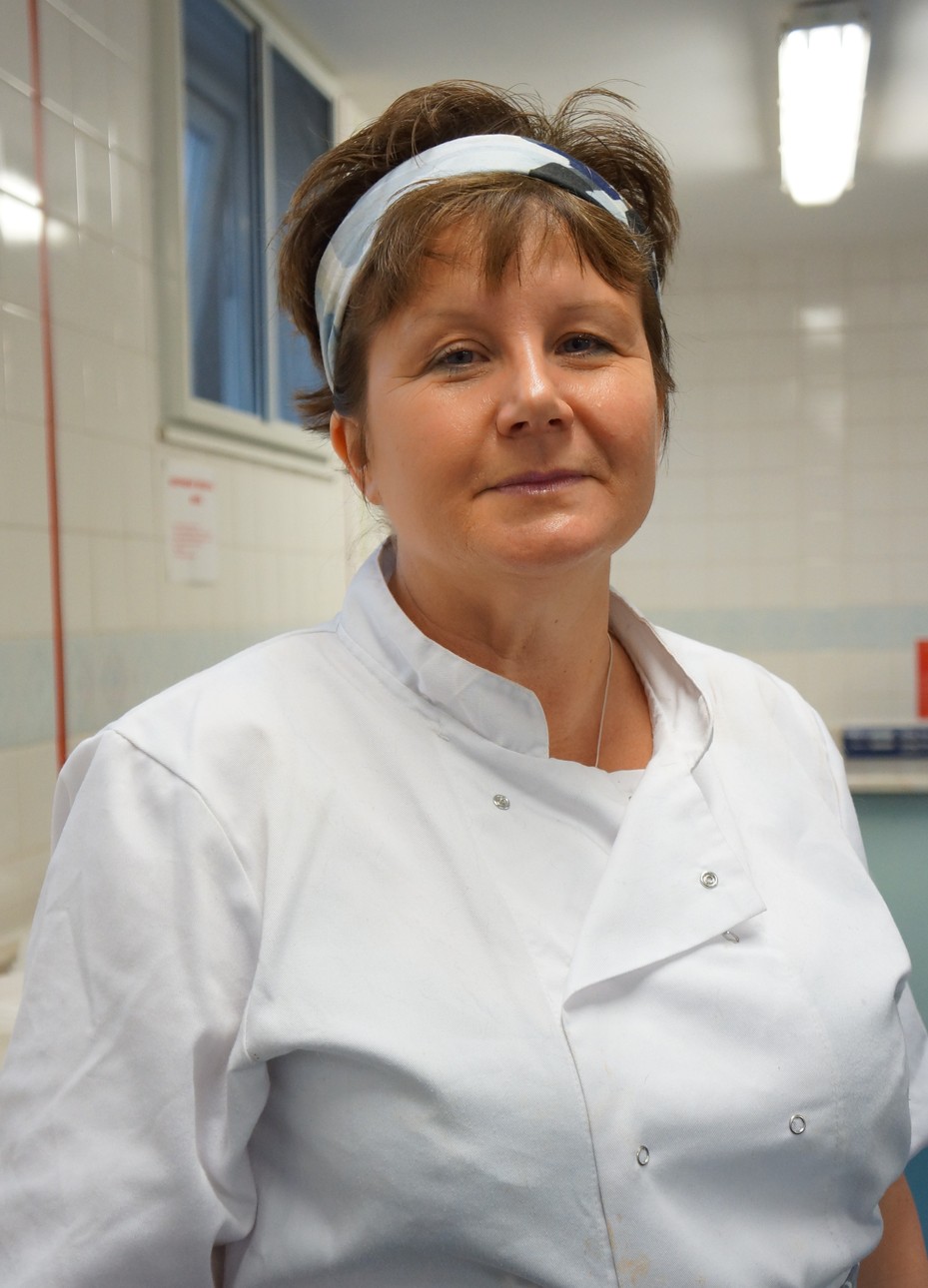 Meet the suppliers
JB Foods
JB foods are an independent food supplier with the local depot at the Ramparts industrial estate in Berwick. They have their own in house butchery with local Beef from Northumberland which matures for a minimum of 14 days for maximum flavour and tenderness.
B and F Fruit and Vegetables
This is a family run business local to Berwick and based at the ramparts Industrial estate. Rob and his son Rob…… yes that is a little confusing, travel down to Newcastle fruit and veg market every morning to get the best in seasonal fruit and veg.
Bidfood
Champions Kitchen
Tweedmouth Community Middle School has been awarded the Soil Associations Gold Food for Life Catering Mark.
This award recognises caterers that serve fresh, seasonal, unprocessed, ethically sourced and organic food and also champions meat free options reducing the overall carbon footprint of the menu served.
WHY MEAT FREE MONDAY?
Meat free Monday is brilliant in its simplicity. it doesn't ask a lot from you and the benefits to your health, the environment and your wallet are significant.
its good for your heart as cutting back on meat can decrease your risk of heart disease, lower cholesterol and decrease blood pressure.
It decreases your environmental foot print as less water and energy are required to produce plant based foods.
Meat tends to be more expensive than fruits and vegetables and grains. cutting out meat once a week gives you more money to spend on healthy or organic foods
WHY BUY ORGANIC PRODUCE?
Organic food must be produced using strictly defined environmentally and animal friendly farming methods. genetically modified crops are not permitted and the use of pesticides and fertilizers is strictly controlled.
Cattle on organic farms are given a grass –fed diet. this ensures the meat is lean and higher in healthy fats such as omega-3
Animal welfare is a top priority and the animals can roam vast grass lands throughout the year.
Our Dishes are Freshly Prepared Using Seasonal Produce.
All our dishes are freshly prepared using seasonal produce
All meat is Farm Assured Outdoor Bred or Organic
All our fish is MSC approved
All our Milk is Organic
All our Eggs are Free Range
We offer Organic Bread daily and also make our own organic bread from Northumberland milled flour
All our Rice and couscous is organic
Information for parents regarding School dinners and food allergies & food types intolerance.
Food Allergies & intolerance can often be difficult to identify in children and it is something that we aim to work closely with parents & health practitioners to rule in or rule out as part of any dietary intolerance that children at our school may be experiencing. Furthermore we would always want to seek to provide tasty and nutritious free-from foods to anyone who has a food allergy/intolerance at our school. Some of the most common food allergies/intolerances are as follows.
Nut Allergies
Gluten Intolerance
Lactose Intolerance
If you feel that your child may have a food allergy/intolerance then the first step is to consult your doctor for advice.
Please contact us with any further concerns that you have concerning school dinners and to raise food allergy/intolerance concerns.
For further information on food allergies/intolerance please visit the following pages.