Welcome to the Maths Department
Ethos
Our aim at Tweedmouth Middle School is to increase pupils' self confidence in maths so that they gain an in depth understanding of mathematical concepts which they can then apply in the real world. We set high expectations for all our pupils and strive for them to master the topics that they cover.
In 2016 we introduced a new curriculum which focuses on teaching maths to mastery. As a result pupil outcomes have bloomed and pupils of all ability levels are making excellent progress.
Maths Challenge
Every year the best mathematicians at Tweedmouth Middle School are entered into the UK maths challenge which is a competition open to year 7 and year 8 pupils right across the country.
Last year TCMS pupils won 2 gold medals, 3 silver medals and 8 bronze medals which was a fantastic achievement especially since some of our entries were from year 6!!!
Try a question for yourself……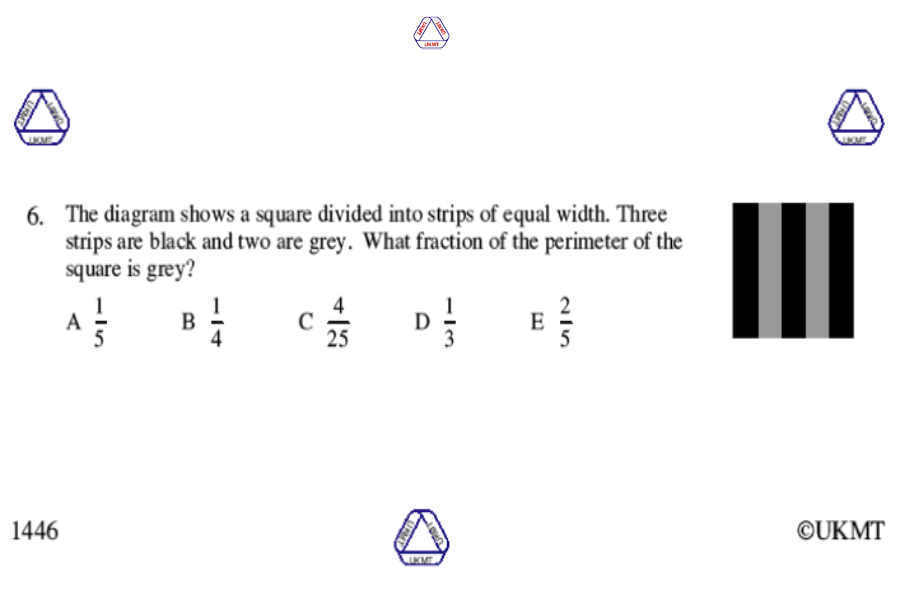 Homework
We believe that homework plays a vital role in enhancing learning and improving attainment of pupils as well as developing a culture of life-long learning.
Through homework we aim to:
Extend and enhance learning

Involve parents and carers in their child's education

Develop independent learning skills that will enable pupils to be successful in the next stages of their education and in the workplace
Allocation
Year 5 – 3x 10 minutes numeracy per week
Year 6 – 3x 15 minutes numeracy per week
Year 7 – Up to 1 hour of maths per week
Year 8 – Up to 1 hour of maths per week
MATHS Curriculum Overviews
Year 5 & 6 Curriculum Overview
Year 7 & 8 Curriculum Overview