Design and Technology
Mrs Beveridge

Design & Technology

vvvvv

Design Technology is very much a 'hands on' practical subject. Pupils are encouraged to use their creativity and imagination to design and make quality products, within a variety of contexts, understanding and following the stages of the design process. In addition to this, pupils in KS3 are given the opportunity to understand and apply the principles of nutrition and learn how to cook, through Food Technology

.
SUMMER TERM
Year 7 Bag for Life
Year 8 Ugly Doll Mascot
SPRING TERM
DESIGN TECHNOLOGY
Year 7 Mini Lights
Year 8 Clever Cams
AUTUMN TERM
DESIGN TECHNOLOGY
Year 7 Multi Discipline Project
...resistant & mouldable materials, packaging & food technology
In the Autumn term, Year 7 are thrown in at the deep end to complete a multi disciplined project which see them introduced to the scroll saw & vacuum former to create their former and molds, melt, temper and decorate chocolate, and finally design and make their packaging!
Their design brief is to produce a 'Festive Themed Chocolate Product'....with some original and extremely successful results!
Year 8 Photo frames
In the Autumn term, in design technology, Year 8 get to grips with the scroll saws and bench drills to complete their
'Photo frame' project.
Their design brief is to produce a photo frame that could be part of a collection for a specific celebration or event.
In THE GREAT DT MAKE OFF... pupils were crowned STAR MAKERS, they explored how to make free standing structures, as part of their research with varying degrees of success and original ideas...
Pupils carried out product studies, independent research and made prototypes in order to develop their design ideas...with some stunning results!
PAST PROJECTS
Year 7 - Jigsaws
Year 7s were introduced to the DT workshop and equipment...using the scroll saws for the first time, as they completed their 'JIGSAW' project.
Their brief was to design a jigsaw that could be used in connection with a picture book, for nursery / year 1 children. The project involved them designing and making a jigsaw with 3 or more pieces, no sharp edges, adding decoration and clearly link to a picture book.
Pupils carried out detailed product studies and researched a number of picture books to inspire and develop their design ideas.
Take a look some of the jigsaw products...from Bright Stanley to The Little Mermaid, Mickey Mouse to Mr Tickle...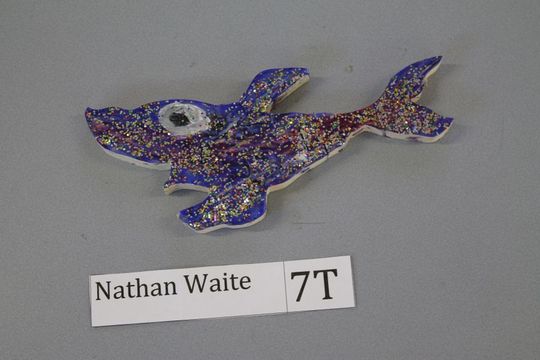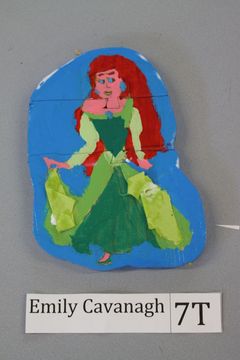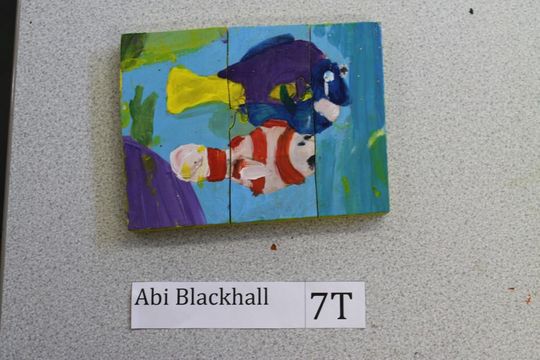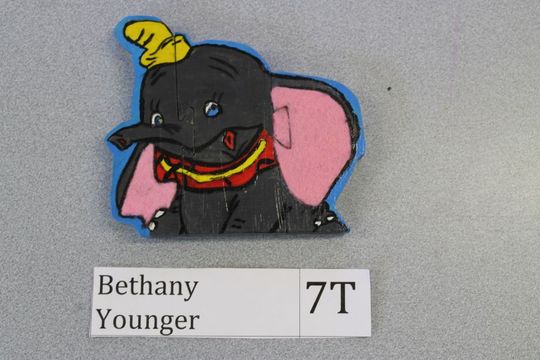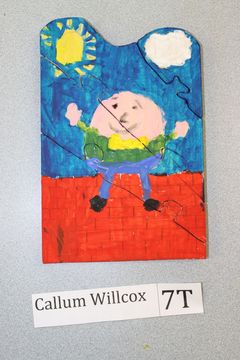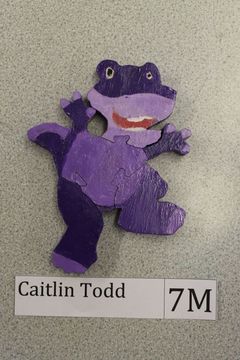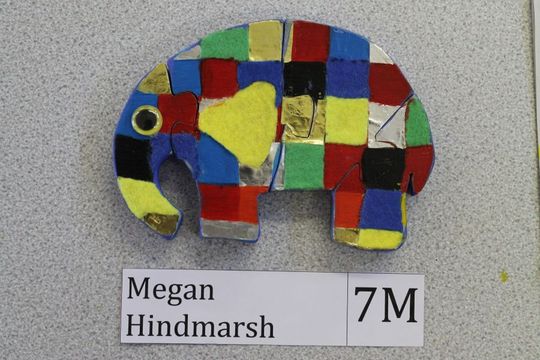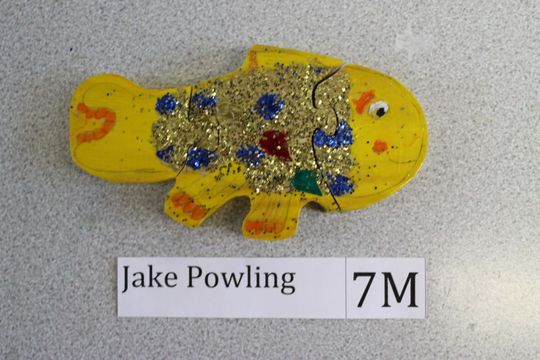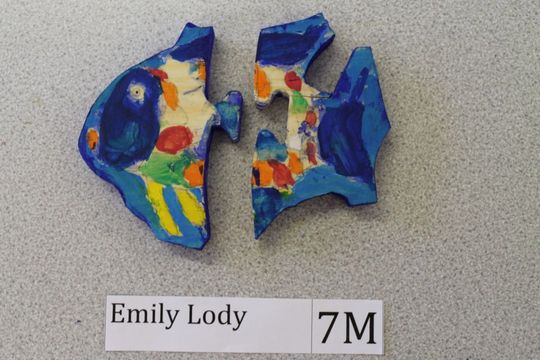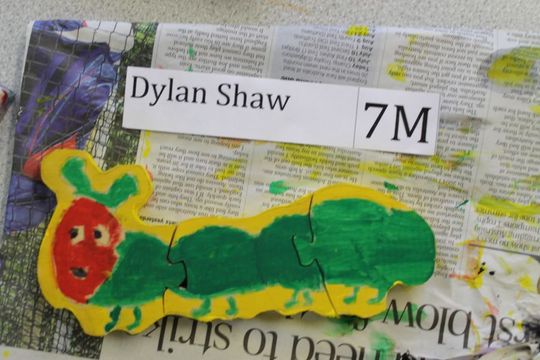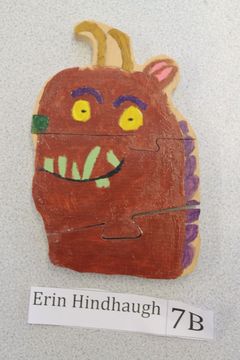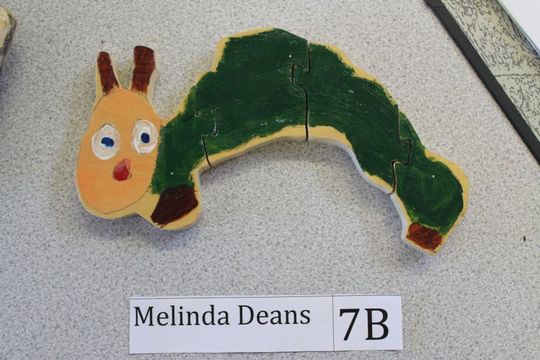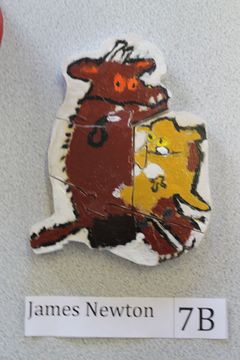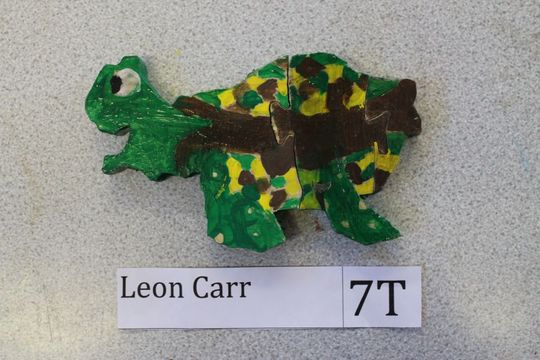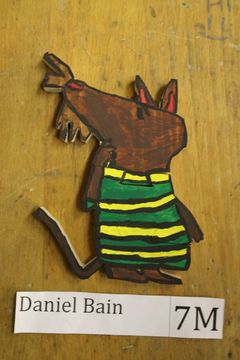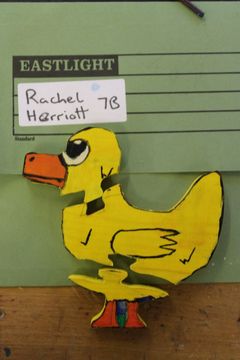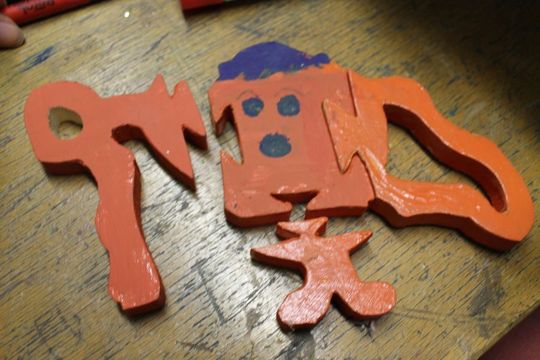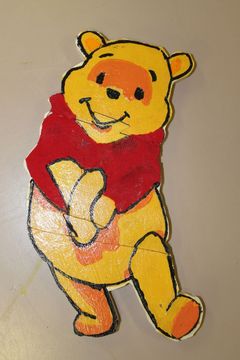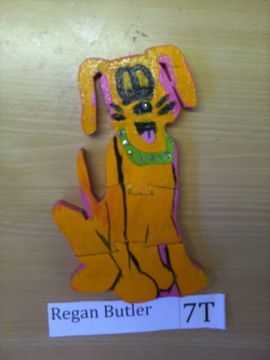 FOOD TECHNOLOGY
Year 8 Diet & Health
...savoury rice, mini carrot cakes, scone based pizza, protein based dish.